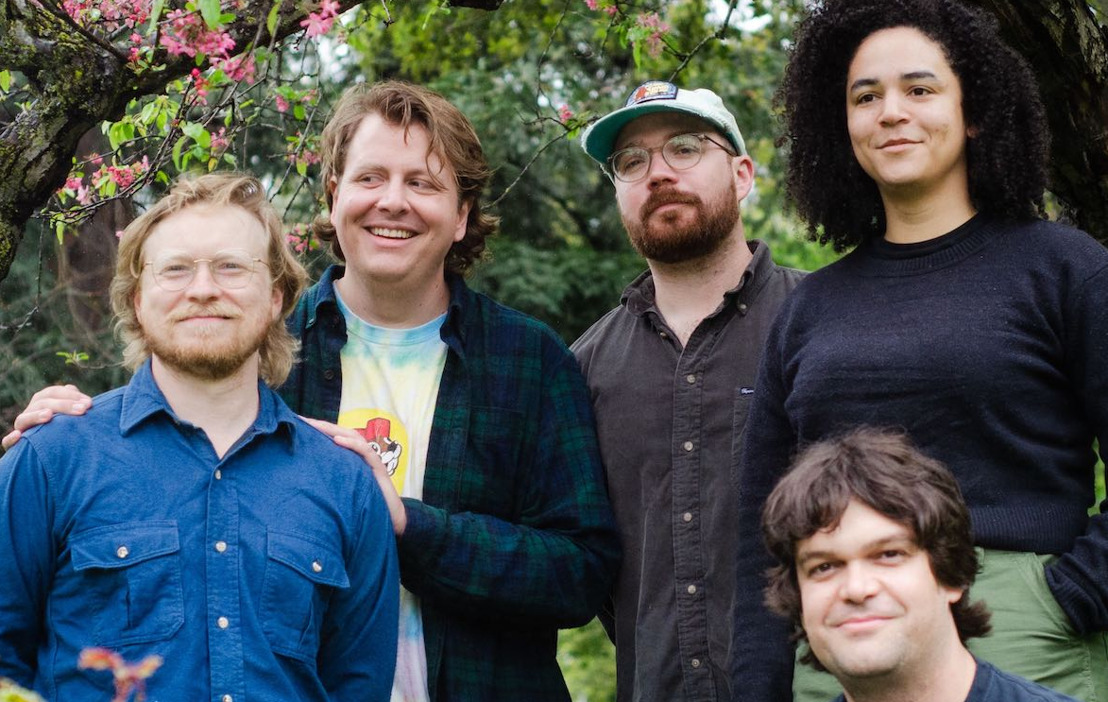 Half Stack, Credit Electric, Holy Matter and more news
Royal Oakie releases...
An update for you on new and upcoming releases from Royal Oakie Records.
Sept 8th 2023
Half Stack (pictured above) "New Light" (single release)
Sept 15th 2023
Sept 22nd 2023
September 29th 2023
October 6th 2023
October 13th 2023
Holy Matter "Wishing Well" (single + video release)
October 20th 2023
Credit Electric combined video for "salt" & "phony" | + "six" (US/Canada album release + digital release)
November 3rd 2023
January 12th 2024
Credit Electric "six" (UK/EU cassette & CD album release)
Date TBC
Credit Electric "six" (vinyl album release)
The artists briefly:
Half Stack: "Sitting Pretty" thrums with an expansive Western energy, the perfect soundtrack to a drive down a wide-open desert highway. One senses whispers of Tiger Trap, Silver Jews, and The Grateful Dead in the band's music. Oakland based. The diverse tracks of the forthcoming album cement its place as Half Stack's most wonderfully unpredictable and ambitious outing to date. Learn more
Asha Wells: Their journey started with classical vocal performance and musical theater before moving on to riot grrl punk and jazz folk. Born in the San Francisco Bay Area, Asha relocated to Salt Lake City, finding a home in that city's underground music scene. Back in San Francisco after a stint traveling in Central and South America, their sound took a genre-expanding turn. Inspired by the likes of Kate Bush, Joni Mitchell, and Jeff Buckley. Learn more
Credit Electric: "six" is a 10-track collection of recordings written and produced by Ryan LoPilato. Following up Credit Electric's 2022 album "out of love in the face of a shadow", "six" features contributions from Judith Horn, Evan Hiller, Paul Montes, Alex Miner, Cameron Iturri-Carpenter, Lanéya Billingsley (Billie Ocean), Brian Ellis, and Eva Goodman (Nighttime). The album was mixed by Ryan LoPilato, mastered by David Glasebrook, and features artwork by Lanéya Billingsley (Billie Ocean) & Ryan LoPilato. Learn more
Jeff Moller: "Sigh Baby" is the solo debut album by singer, songwriter, and multi-instrumentalist Jeff Moller. The album finds him exploring his life, ideas and background in indie-rock, garage, psych, and country through ten life anthems. It's a pleasure to hear Moller bring his own songs to life, full of his trademark sardonic humor, catchy melodic hooks, harmonies, and colorful arrangements. Jeff Moller splits his time between Oakland and Nashville. Learn more
Holy Matter: the pseudonym of Leanna Kaiser, a musician, experimental filmmaker, and music video creator living in Los Angeles.
About Royal Oakie:
For further info please contact...

Mal Smith & Chris Carr Delta PR