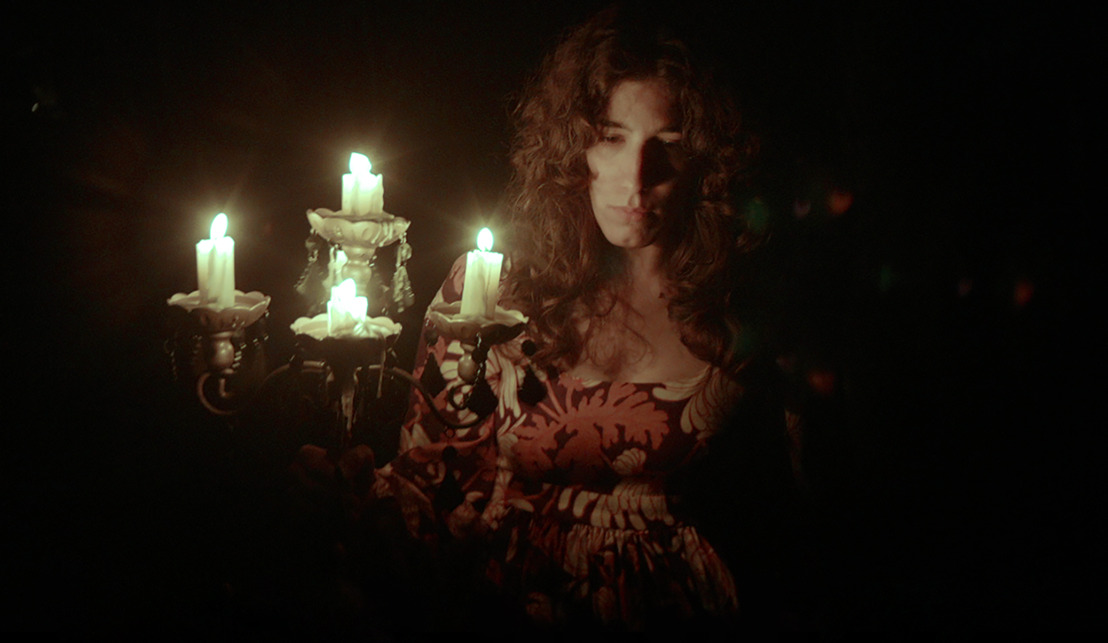 HOLY MATTER — Autumn's Envy
Autumn's Envy is the new single and video from Holy Matter, the musical project of Los Angeles based musician and filmmaker Leanna Kaiser. The follow up to her debut single Eve's Hollywood, Autumn's Envy is a psych-folk ballad exploring the changing seasons of love and longing. It is due for release on October 13th 2023. See the video below.
In addition, Holy Matter will be performing two shows:
10/15/23 - Club Tee Gee - Los Angeles, CA (full band set)
11/26/23 - Gold Diggers - Los Angeles, CA (duo set)
Leanna Kaiser on Autumn's Envy...
"Autumn's Envy is about experiencing someone drift away, as the seasons of love are fickle and change, and the jealousy and insecurity that come along with knowing you are 'out of season' while watching someone move on. It's about doubting yourself. About longing and calling out for someone, wanting them to open themselves to you completely and the comfort and relief that brings.
I often get phrases stuck in my head and I kept thinking about the Pavement song titled Summer Babe. What happens to a Summer Babe in the fall? Ultimately, you are left with yourself, looking out at the landscape as winter approaches. Instrumentally, I wanted to create a slow walk through a darkening forest with points of delicate light and ethereal textures. I thought about cave sounds too, and maidens ringing bells in very tall towers, ending with a rapturous cry of letting go, and surrendering.
I wanted to make a video inspired by one of my very favorite artists, Jean Cocteau, specifically the candelabras and forests in his film Beauty and the Beast. I also had this image of a wraith-like figure shrouded in white fabric, akin to the Italian statues of veiled women from the 1800s, for example the Veiled Virgin by Strazza. It's often how I describe my own struggle with depression.
The veil is said to be the representation of the separation of the spirit world from the living, which is said to 'thin' in the Autumn as everything decays. I loved the idea of wandering in the dark forest, lost and haunted by this beautiful mysterious figure, and ultimately discovering that you are the source and reliever of your own pain, and how that struggle looks from both underneath the veil and outside of it."
Produced by Leanna Kaiser, and mixed and mastered by David Glasebrook, the song features contributions from Kate Bollinger, Andy Kahn, Raphi Gottesman (Sonny and the Sunsets) and Josh Housh (Michael James Tapscott).
The video & lyrics
Darling, won't you call my name
So I am happier, again?
Cut off from the agony and the envy
of a Summer Babe in the Fall
(in the Fall, oh)
True doubts never die;
In they creep, like ivy
Truth by the wayside
Open up your window, let me call your name
So I'm in your eyes, and how
And how.
Winter light falling
Shadow eye, look out alone
---
Credits
Produced by Leanna Kaiser

Mixed & mastered by David Glasebrook

Engineering by Leanna Kaiser, David Glasebrook, and Matt Stuttler

Executive Producer: David Glasebrook

Recorded in Los Angeles, CA; The Sinkhole in St. Louis, MO; Santo Studios in Oakland, CA

Leanna Kaiser - Vocals, keys, classical guitar, percussion

Andy Kahn - Piano, electric guitar

Kate Bollinger - Backing vocals

Josh Housh - Upright Bass

Raphi Gottesman - Drum kit

Words and music by Leanna Kaiser ©2023 BMI
Photos
For further information please contact...

Mal Smith & Chris Carr Delta PR