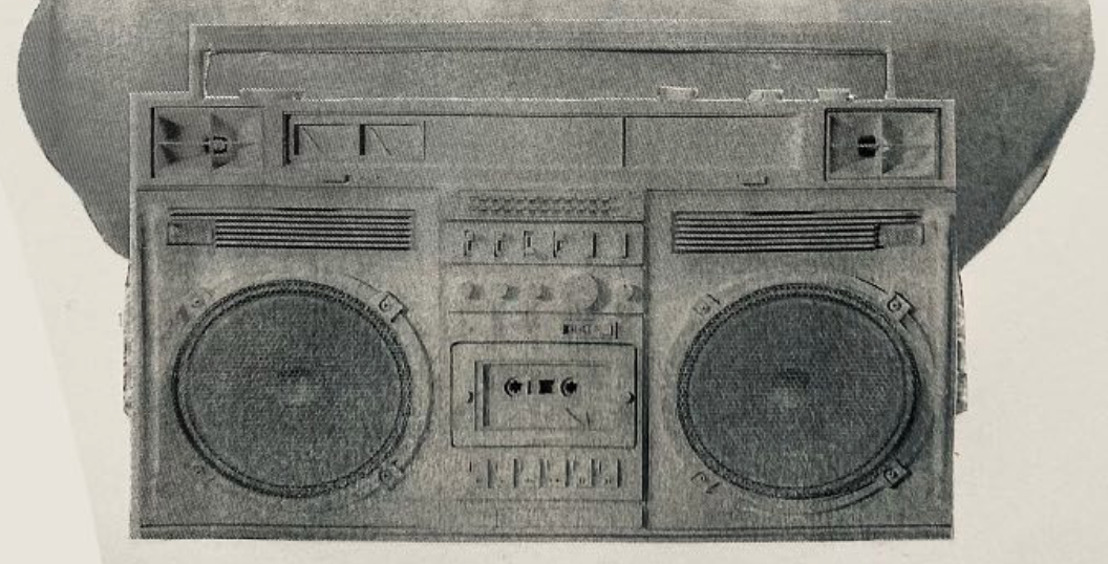 OLIVER RAY | ZEB ZAITZ — Joint Tour Dates & Release News
Part of Royal Oakie's 10th Anniversary celebrations...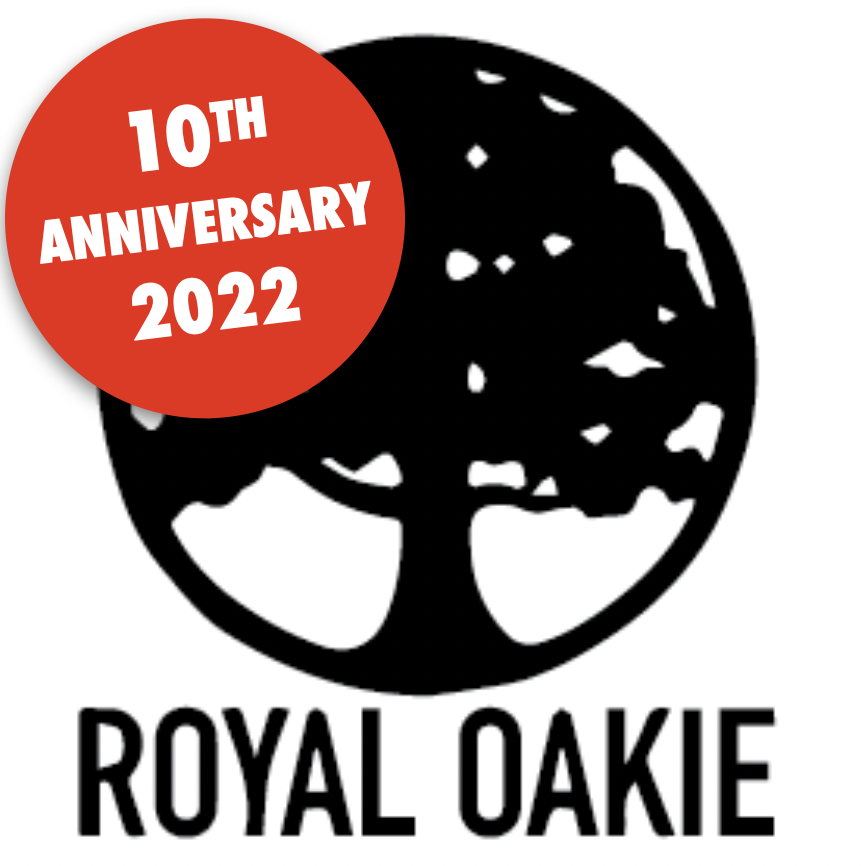 We are very pleased to announce...
The Oliver Ray | Zeb Zaitz joint tour for June 2022 and related releases.
Part of the first part of Royal Oakie Records' 10th Anniversary celebrations.
The following are special Royal Oakie 10th Anniversary 2022 digital single releases:
Oliver Ray's Best Game In Town single (featuring Patti Smith) is due August 5th 2022
Zeb Zaitz' Wilderness of Mirrors single is due August 19th 2022
To preview these singles please click below (these are current album track links):
We can also announce upcoming Royal Oakie album releases:
UK/Europe physical release for Oliver Ray's Out Passed Nowhere due July 15th 2022
Oliver Ray's next album Beingone is forthcoming, release date TBC. Chris McLaughlin produced the album at Deep Space Recording, his studio in Greenpoint, Brooklyn, NY. ​ Overdubs and mixing have been completed at his new studio in Los Angeles, CA. The album is set to be mastered by Timothy Stollenwerk at Stereophonic Mastering in Portland, OR.
The Oliver Ray | Zeb Zaitz Summer 2022 tour dates: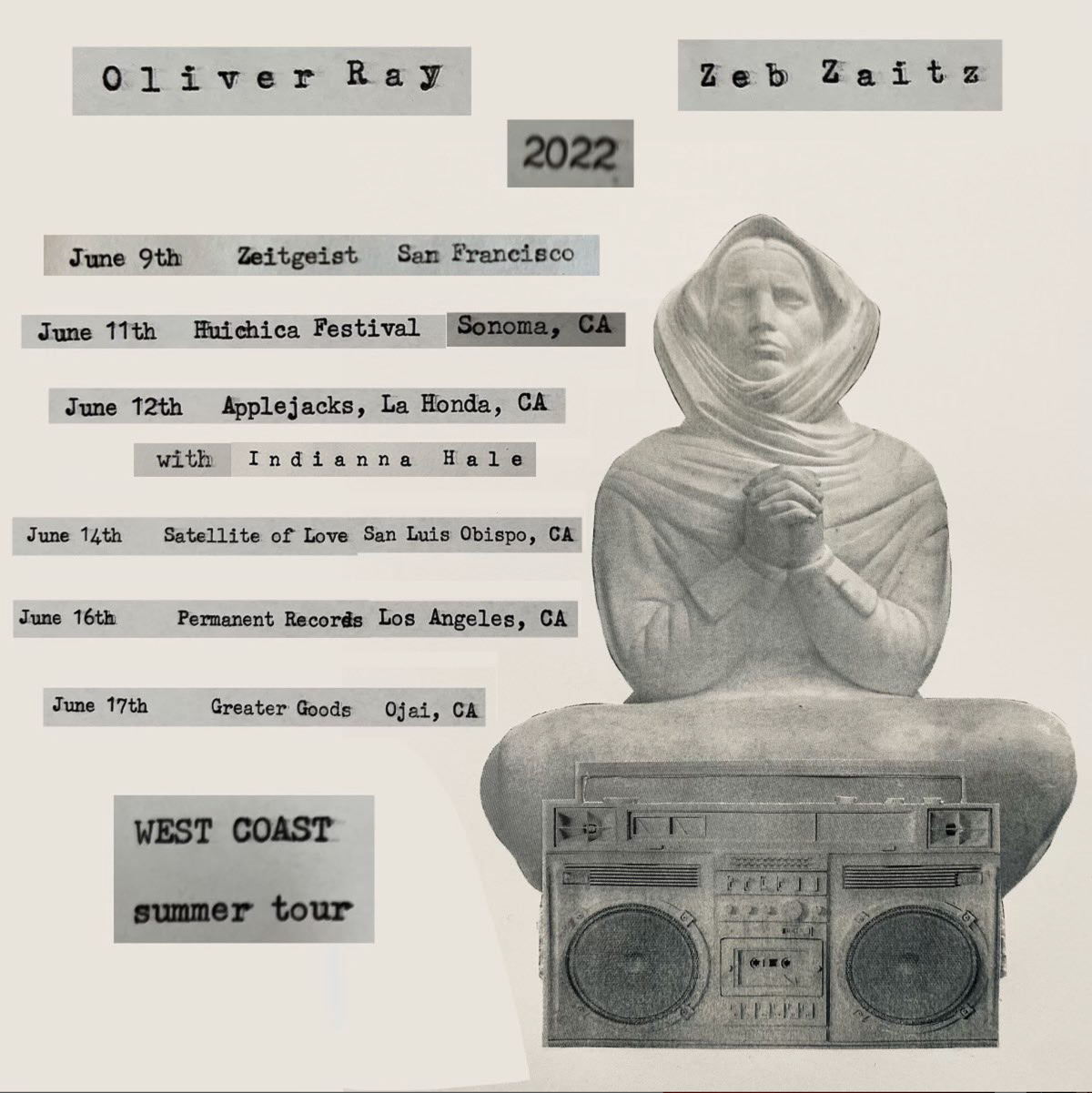 OLIVER RAY | ZEB ZAITZ — WEST COAST SUMMER '22
06/09 - Zeitgeist - San Francisco, CA
06/11 - Huichica Music Festival - Sonoma, CA
06/12 - Apple Jack's - La Honda, CA
06/14 - Satellite of Love - San Luis Obispo, CA
06/16 - Permanent Records Roadhouse - Los Angeles, CA
06/17 - Greater Goods - Ojai, CA
---
Albums update:
Oliver Ray 'Out Passed Nowhere' — Out now (US/Canada). CD and vinyl release July 15th 2022 (for UK/Europe). Recruited by Patti Smith in 1995, Oliver Ray went from being a New York City street poet noise guitar player to full-time member of her band for the next ten years, honing his skills as a songwriter. This is Oliver Ray's solo debut. Centred around Ray's songwriting, the album finds him backed by a kaleidoscopic array of guest performers from the Bay Area, Tucson, and NYC. Ray's transcendent tunes are brought to life in stunning wide screen detail by members of Giant Sand including the legendary Howe Gelb, and members of Sugar Candy Mountain, The Myrrors, Xixa, China, plus a special appearance from the high priestess and poet laureate of punk herself. Patti Smith guests on Best Game In Town. The album also features Bob Dylan drummer Winston Watson on Queen of Never. Album produced by Oliver Ray and the head of Royal Oakie Records David Glasebrook. More info here
Zeb Zaitz 'Who Cares' — Out now (US/Canada). UK/Europe physical release due TBC. The current album from Californian Zeb Zaitz, produced by David Glasebrook and featuring longtime collaborators, as well as members of Vetiver, Little Wings, and Range of Light Wilderness. Here we find Zeb Zaitz mining darkly poetic territory like never before. Influenced by the soundscapes of Brian Eno, the earthy jangle of early Dire Straits, and the wistful romanticism of Jonathan Richman, the songs burst and bloom with the poetry of the cosmos. Zaitz recorded the basic foundations of the songs live with his band, but spent more time experimenting in the studio than ever before. The resulting album features everything from baroque string arrangements to tape loops and ambient synth textures, all bringing a distant richness and variety to the songs. Who Cares is both a wry send up of a chaotic and meaningless world, as well as a deeply emphatic affirmation of the beauty that still lingers like the last green rays of sunset. An album for beautiful losers and dreamers alike.
---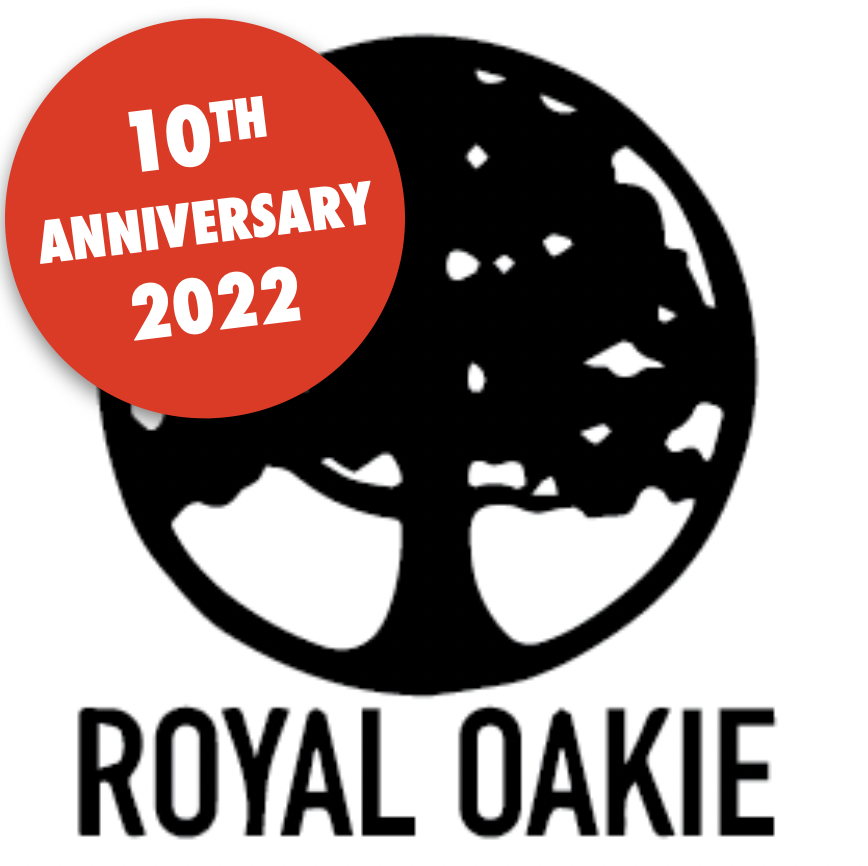 Please contact us now for further information...

Mal Smith & Chris Carr Delta PR
Delta PR
Mal Smith
It started with a 3-month sound engineering course in Camden Town. Soon I was working at record company Rykodisc, in London, learning the ropes, mostly in the press office working on a remarkable band called Morphine. I formed Delta PR in 1994. I met Chris Carr in 1998. Ever since, we've continued to work with some of the very best music ever made. It's all about finding vital, exciting, sublime music.
Chris Carr
Chris started his own music fanzine in 1977. Then he moved into PR, working for the legendary Keith Altham. Chris later became Head of Press at Arista Records in the UK. Prior to joining Delta, Chris had worked with artists such as The Rolling Stones, John Cale, Nick Cave, Depeche Mode, Sam Moore, Patti Smith and Uncle Tupelo, to name just a few. It has to be special. A music man to the core.
We've worked with all the major record companies and major labels, and many great hand-picked independents. We represent in the UK and in some cases internationally.
For more on Royal Oakie Records
See also...