SHADOWGRAPHS — Tour to follow release of Royal Oakie debut
Announcing tour. Self-titled album to be showcased nationwide...
FOR TOUR DATES UPDATE CLICK HERE
---
We are pleased announce that Shadowgraphs will tour the USA with dates in June 2022 and throughout September 2022, following the release of their superb Royal Oakie Records debut album recorded in Bay City, OR and Portland, OR.
We can also reveal a special new 'Making of the album' video — please see below. If you'd like to utilize this video please let us know.
The Shadowgraphs tour includes dates in the East, Midwest, Mountain West, South and West. Here are the confirmed dates:
Shadowgraphs Tour Dates June - October 2022
06/18 - Doug Fir - Portland, OR

06/19 - Sunset Tavern - Seattle, WA

06/24 - Bottom of the Hill - San Francisco, CA

09/02 - 09/04 - Lose Yr Mind Fest - Portland, OR

09/06 - Quarters - Salt Lake City, UT

09/07 - Hi Dive - Denver, CO

09/08 - Mini Bar - Kansas City, MO

09/09 - Cole's - Chicago, IL

09/10 - Healer - Indianapolis, IN

09/11 - Bourbon St Cafe - Columbus, OH

09/12 - Desperate Annie's - Saratoga Springs, NY

09/13 - Tubby's - Kingston, NY

09/14 - Union Pool - Brooklyn, NY

09/15 - The Camel - Richmond, VA

09/16 - Gas Hill - Winston-Salem, NC

09/17 - Snug Harbor - Charlotte, NC

09/18 - The Earl - Atlanta, GE

09/19 - Gasa Gasa - New Orleans, LA

09/20 - Three Links - Dallas, TX

09/21 - Hotel Vegas - Austin, TX

09/22 - Love Buzz - El Paso, TX

09/23 - Groundworks - Tucson, AZ

09/24 - Non Plus Ultra - Los Angeles, CA

09/26 - Til' Two Club - San Diego, CA

09/29 - Ivy Room - Albany, CA

09/30 - The Crepe Place - Santa Cruz, CA

10/01 - The Starlet Room @ Harlow's - Sacramento, CA

10/02 - WOW Hall - Eugene, OR
More dates may be added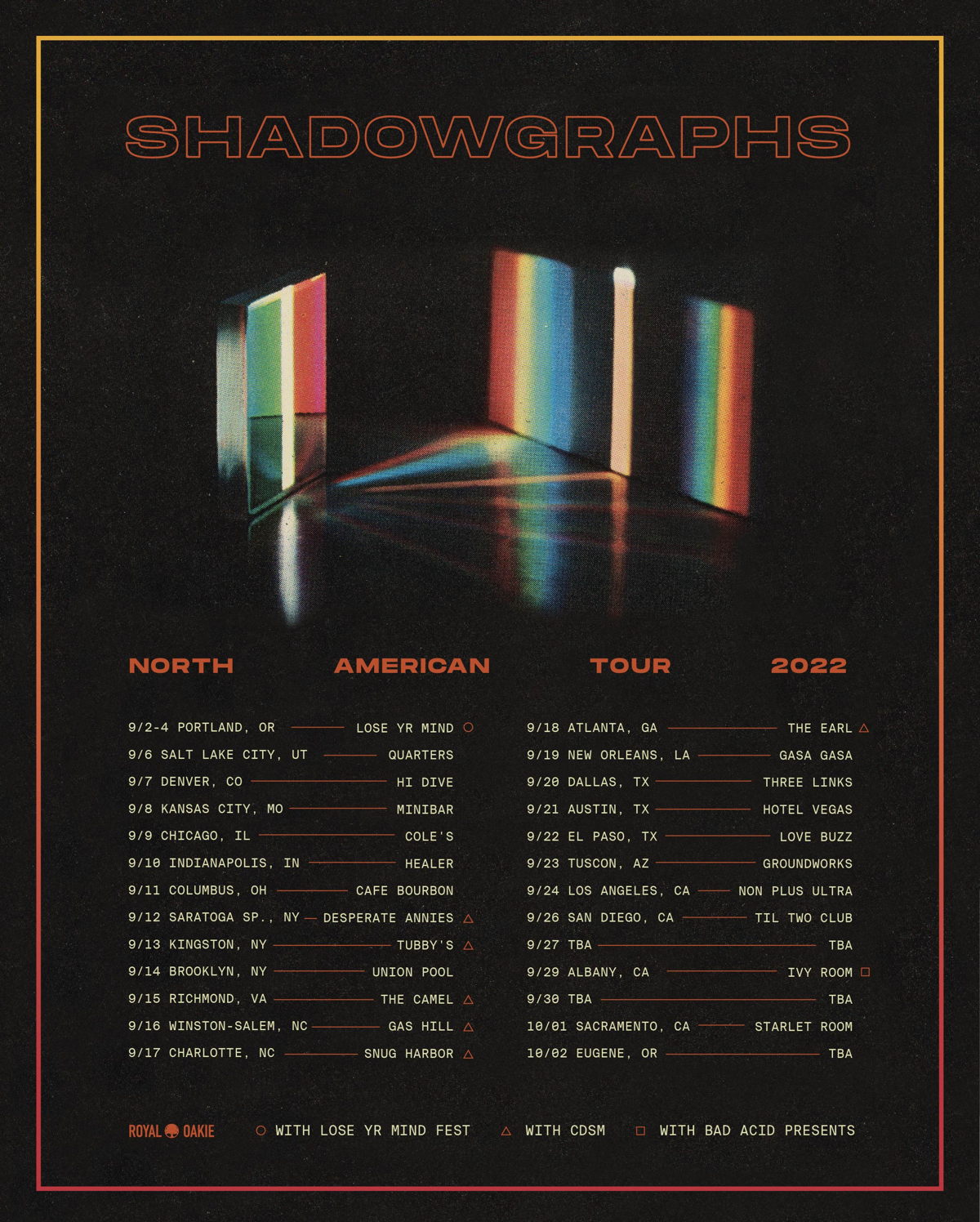 The making of the album (video)...
New single Jet Black...
For info, single release dates & to hear the forthcoming album due for release in the US / Canada June 17th 2022 on CD, Cassette & Digital...
Shadowgraphs US tour dates June - October 2022 (see above)
Second single "Motionless" out now
Third single "Prescribed Burn" due June 10th 2022
Album Shadowgraphs is released June 17th 2022 digitally
Album Shadowgraphs is released June 17th 2022 in US/Canada on CD & cassette

US/Canada vinyl album release date TBA

UK/Europe album release on CD due November 4th 2022; vinyl album release date TBA

Label: Royal Oakie Records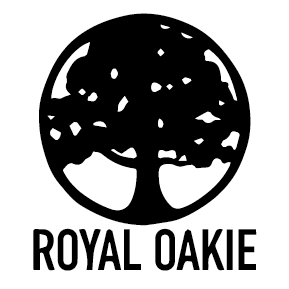 For further information please contact us...

Mal Smith & Chris Carr Delta PR
Delta PR
Mal Smith
It started with a 3-month sound engineering course in Camden Town. Soon I was working at record company Rykodisc, in London, learning the ropes, mostly in the press office working on a remarkable band called Morphine. I formed Delta PR in 1994. I met Chris Carr in 1998. Ever since, we've continued to work with some of the very best music ever made. It's all about finding vital, exciting, sublime music.
Chris Carr
Chris started his own music fanzine in 1977. Then he moved into PR, working for the legendary Keith Altham. Chris later became Head of Press at Arista Records in the UK. Prior to joining Delta, Chris had worked with artists such as The Rolling Stones, John Cale, Nick Cave, Depeche Mode, Sam Moore, Patti Smith and Uncle Tupelo, to name just a few. It has to be special. A music man to the core.
We've worked with all the major record companies and major labels, and many great hand-picked independents. We represent in the UK and in some cases internationally.