GO BY OCEAN: West Coast Tour
Go By Ocean announce a string of tour dates this June to celebrate the release of the album Can I Communicate With The Unknown?
Go By Ocean Tour Dates - June 2023
June 2nd - Studio Breeze - Fairfax, CA (with Michael James Tapscott)
June 3rd - Ventura Music Hall - Ventura, CA (with The Mother Hips)
June 4th - Coach House - San Juan Capistrano, CA (with The Mother Hips)
Added date:
June 11th - Mars Records - Oakland, CA, (with Michael James Tapscott and Aux Meadows)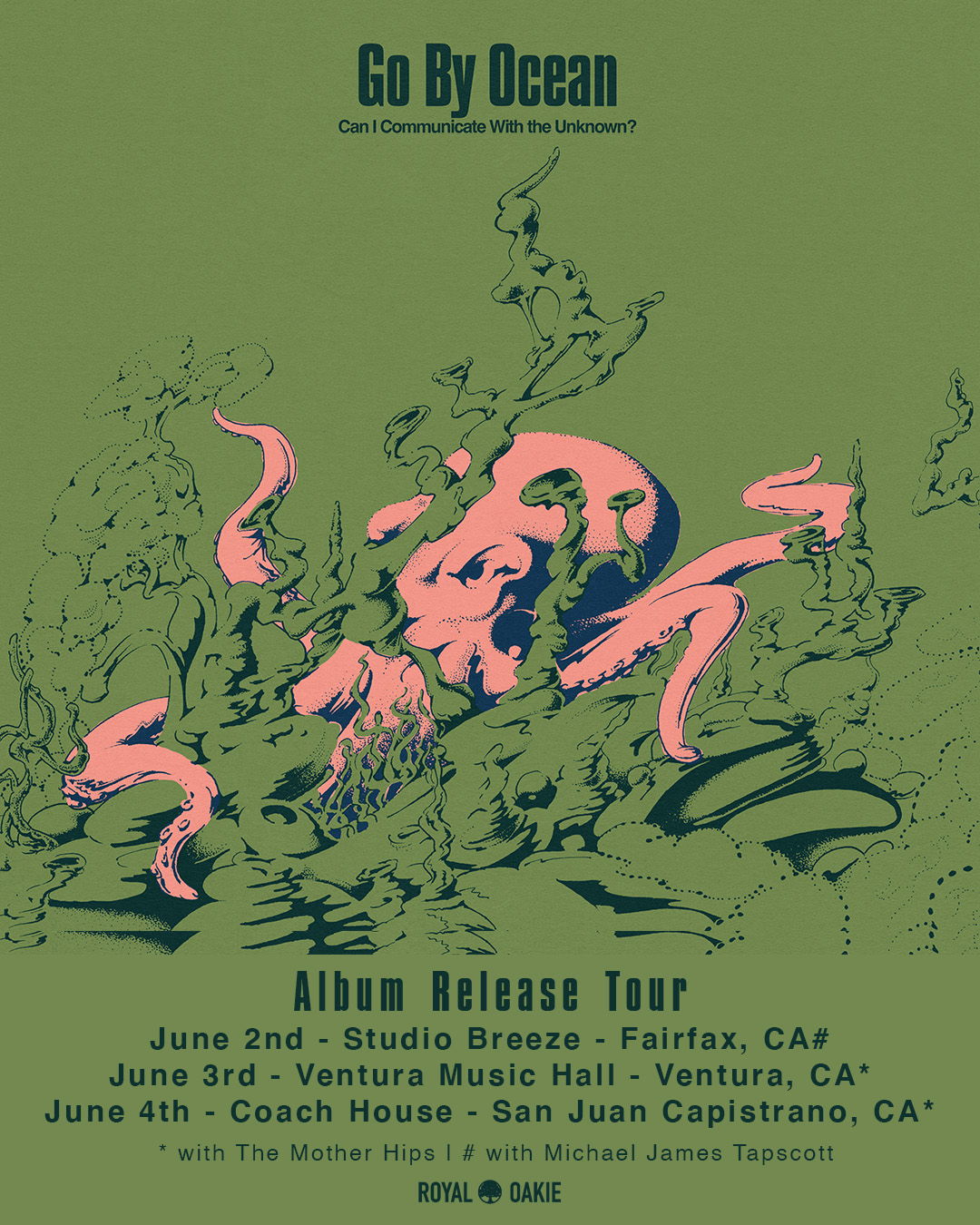 Go By Ocean is the moniker of Northern California based singer / songwriter / producer Ryan McCaffrey.
Co-produced by Tim Bluhm (The Mother Hips) and David Glasebrook, the forthcoming album features contributions from a wide cast of characters, ranging from the tight-knit community of Phil Lesh's much-loved Terrapin Crossroads to the wider West Coast scene, including members of The Mother Hips, Sugar Candy Mountain, ALO, Tea Leaf Green, and more.
For more on the album please visit...
For further info please contact...

Mal Smith & Chris Carr Delta PR