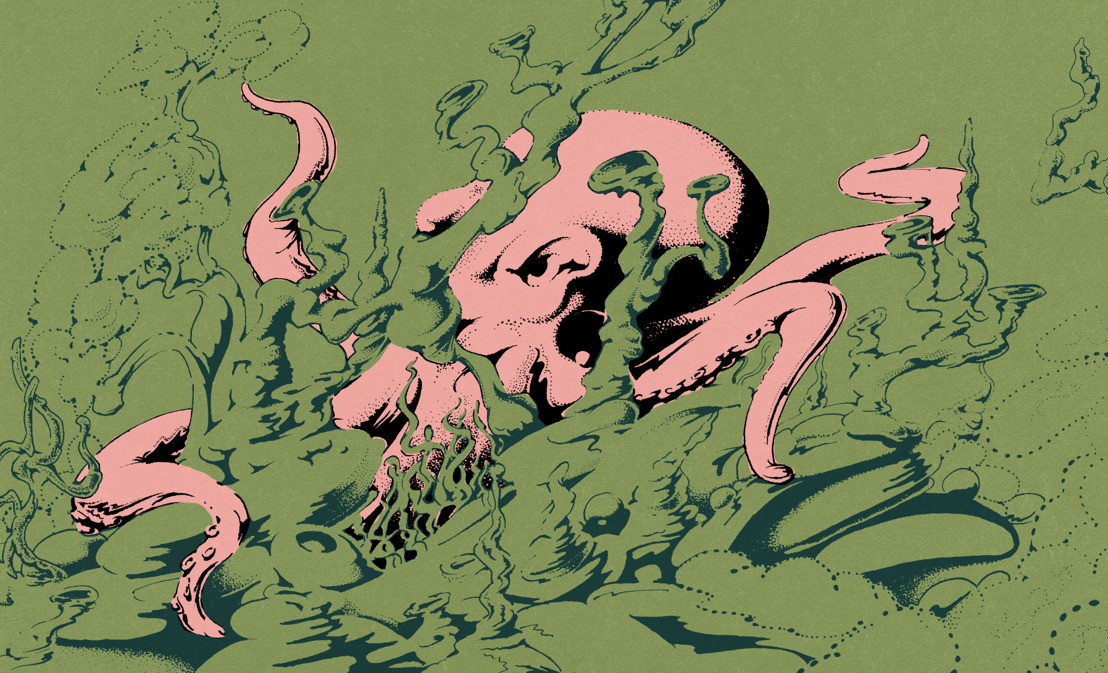 GO BY OCEAN: Can I Communicate With the Unknown?
Album release + new single
Can I Communicate With the Unknown? is the upcoming album from Go By Ocean, moniker of Northern California based singer / songwriter / producer Ryan McCaffrey.
Co-produced by Tim Bluhm (The Mother Hips) and David Glasebrook, the album features contributions from a wide cast of characters, ranging from the tight-knit community of Phil Lesh's much-loved Terrapin Crossroads to the wider West Coast scene, including members of The Mother Hips, Sugar Candy Mountain, ALO, Tea Leaf Green, and more. This is Go By Ocean's fourth album.
The story begins in March 2020, just before the streets emptied and the world shut down. McCaffrey and Bluhm convened at the latter's Forrest Power studio in Fairfax, CA and over the course of a few days recorded the basic tracks. The initial plan was to make a stripped-down record that focused on acoustic guitar and vocals, with Mellotron or piano.
However, Ryan McCaffrey soon found himself at home with a lot of time on his hands at his newly built Sun Machine studio in Novato, CA, and decided to invite collaborators new and old to contribute and see what they could bring to the burgeoning arrangements. Pretty soon co-producer David Glasebrook was brought into the fold and the two set about bringing the songs to life.
From opener Say Man all the way through to closer Right Moon, the songs trace a hero's journey as the narrator struggles with addiction; eventually finding peace and freedom in a tumultuous world, wrestling with all kinds of metaphysical and spiritual ideas along the way.
Fittingly, the album title appeared almost out of thin air — McCaffrey and Glasebrook were going through old files on a hard drive and discovered the computer had auto-named a session Can I Communicate With the Unknown? Somehow it all made perfect sense, and it stuck as the title of the album.
Building upon McCaffrey's catalog of songs, the new album finds inspiration in the down-to-earth music of 1970s Marin County, when songwriters like Michael Hurley and Jesse Colin Young lived out in Olema and Point Reyes, the kind of places where there are songs just blowing in on the breeze from the Pacific Ocean.
Ryan McCaffrey's studio sits on the edge of a nature reserve and it's not hard to imagine some of these songs floating in on the coastal fog, like ascending ghosts.
The new single One True Golden Heart is due for release April 7th 2023. The track features contributions from Tim Bluhm (The Mother Hips) and Reed Mathis (Jacob Fred Jazz Odyssey, Tea Leaf Green, Billy & the Kids)...
Album Credits
Produced by Tim Bluhm, David Glasebrook, and Ryan McCaffrey
Mixed by David Glasebrook
Engineering by Tim Bluhm, David Glasebrook, Ryan McCaffrey, and Cody Rhodes
Recorded at Sun Machine Recording - Novato, CA
Additional recording done in Oakland, CA and at Forrest Power - Fairfax, CA
Mastered by Timothy Stollenwerk at Stereophonic Mastering - Portland, OR
Words and music by Ryan McCaffrey © 2023 Two Inch Tapir (BMI)
Artwork by Callum Rooney
Performers:
Ryan McCaffrey - Vocals, Acoustic Guitar
Steve Adams - Bass (5,7,8)
Tim Bluhm - Electric Guitar (9), Organ (2), Mellotron (2,3,4,5,7,9)
Adam Bowers - Steel Guitar (2,9), Backing Vocals (2,3,7,8,9)
Danny Eisenberg - Piano (6)
David Glasebrook - Acoustic Guitar (3,10), Bass VI (7), Electric guitar (1,3,4,6,9,10), 12-string guitar (3,4), Mellotron (7), Organ (4), Piano (7,9), Timpani (7), Wurlitzer (1,6), Backing Vocals (1,3,4,5,6,8,10)
Shaun Gregg - Trumpet (1,4,7,8)
Peter Maffei - Electric Guitar and Piano (5)
Reed Mathis - Bass (1,2,3,4,6,9,10)
Sean Nelson - Drums (1,7)
Cody Rhodes - Drums (2,3,4,5,6,8,9,10)
Clay Welch - Electric Guitar (4,8)
---
Single One True Golden Heart is due April 7th 2023

Album worldwide digital release date: 2nd June 2023

Album US/Canada physical release date: 2nd June 2023

Album UK/EU physical release date: 4th August 2023

Album formats: CD, Cassette, Digital

Label: Royal Oakie
For further info please contact...

Mal Smith & Chris Carr Delta PR