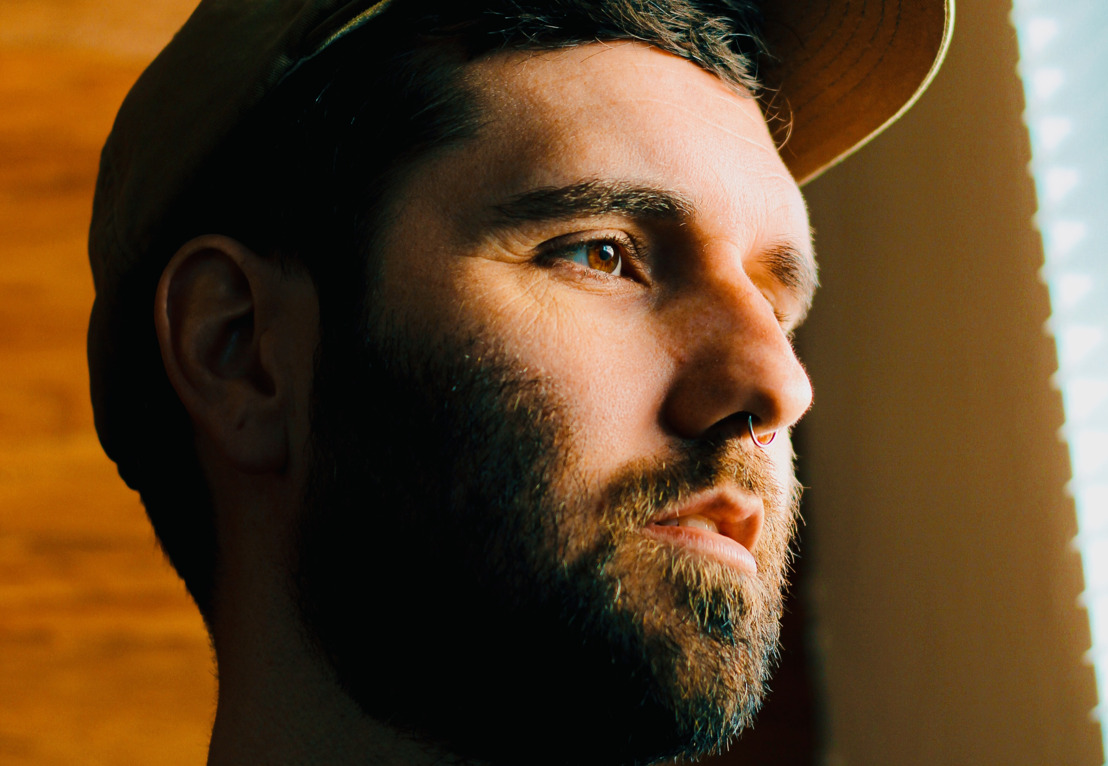 STRANGE PILGRIM — Track Notes
Track Notes by Joshua Barnhart
More Than I Did
Love can't or shouldn't be taken for granted. It can appear suddenly and then fade just as quickly. So when it happens, the best thing to do might just be to dive in.
Staring at the Sky
About a psychedelic mushroom experience with a few close friends in San Luis Obispo. The most striking memory I have from that day is when we all sat and watched the sky as the sun set. Mirroring the subtle shifts of perception that occur, the sounds get a little bit stranger throughout.
Brighter Horizon
Getting out of a long relationship can be like exiting a time machine. This was written in the aftermath of a breakup. The future seemed uncertain and the very idea of "love" conjured nothing more than a question mark.
Salt and Seagulls
About a visit to my hometown, Los Osos, CA and the sense of nostalgia I felt there - the way a smell can bring forth a hazy memory, how we remain connected to the landscape and to the sensory elements of where we're born.
Embers
A lot of this song was recorded after spending three days and nights at Hickey Fest in Mendocino, CA. Joel and I had a great time working out the various rhodes and synth parts. We wanted the song to feel like a dream and to match the lyrics which center on our many experiences playing at west coast festivals in places like Big Sur and Mendocino. We recorded the song at Paul's home studio, surrounded by oak trees, just off of highway 41 in Morro Bay, California. The quiet natural environment provided us the space to experiment with different sounds — mic placement, guitar tones, vocal arrangements, amp settings — without distraction, as we constructed the recording. There was no strict schedule, so we took our time, laying each track down on Paul's Tascam reel-to-reel tape machine. The analog recording process, which requires the use of very old equipment, was slightly more labor-intensive and troublesome than working in a purely digital form, but we accepted the challenge willingly and worked to get a rich sound, a fullness and warmth that is more difficult to produce in the cold digital realm. Though it is tricky at times, this is the kind of work that Paul and I both enjoy the most. Having now played together, either in Sparrows Gate or in my own band, for many years, we work well as a team, trying this-and-that while always striving to make the music sound as good as possible.
Blue Light
This song is about living in an era of decline. How does one find comfort in the midst of late stage capitalism and environmental crisis? It doesn't really offer an answer. This is another moment on the album when more dismal or harsh lyrical content is placed against mellow musical elements. This is what I said in an interview: 'Blue Light' is a song about how bleak the future often looks, and the attempt to balance that with day-to-day living. This is a theme I've been grappling with for some time now, which is how to carry on in the midst of a rapidly changing (and often worsening) political and environmental landscape. Writing and music are two of my main sources of refuge from existential dread, and it's that type of tension I was thinking about in the song. Everyone likely has their own way to transcend dread, whether it's due to covid, climate change, or anything, really. Sometimes we read a book, or go on a walk, or scroll endlessly on our phone, or meditate, or alter our consciousness in other ways. This song attempts to walk the fine line between the beauty and the terror of life. Hopefully the beauty is enough to hold us over.
Survive the Summer
Constructed piece by piece, starting with the basic chord structure. Paul created guitar parts that built up the energy throughout, and Adam then worked around those parts, adding his lead guitar.
Dance with Me
About my own internal struggle at times, depression, anxiety, but then the lens shifts to try to encompass a sense of societal dread and how to try to deal with it. No easy task, but you can't fully confront the dismal realities at every moment, and sometimes it's necessary to try to have a good time even though everything seems so terrible.
The Mirror
About an identity crisis and the way people in our lives can sometimes influence or strengthen our negative self-perception.
No Relief
I wrote this song in the early years of this ongoing CA drought. Perhaps most significantly, my dad, Robe Barnhart (who has arranged strings for Crosby Stills and Nash, and The Beach Boys, among many others), wrote the string arrangements and played cello on the song. The last time we worked together in this manner was when he arranged the string parts and played cello for Port O'Brien's album, All We Could Do Was Sing.
For more information...
STRANGE PILGRIM
Self-titled debut from Joshua Barnhart's band
royal-oakie.delta-pr.com
For further information...

Mal Smith & Chris Carr Delta PR