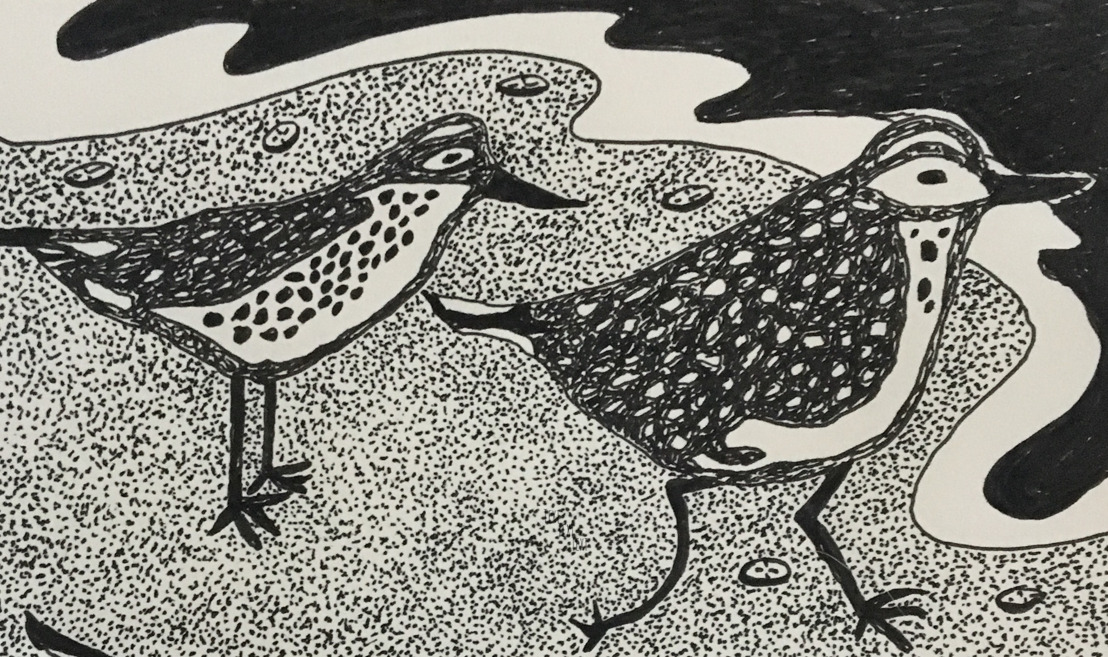 STRANGE PILGRIM — Salt and Seagulls
'Salt and Seagulls' is the wonderful, vivid, sublime new single from Portland, Oregon based singer, songwriter and multi-instrumentalist Joshua Barnhart and his great band, working as Strange Pilgrim.
This single edit / video is out now...
Private link:
The video - private link:
Joshua Barnhard on 'Salt and Seagulls':
"I wrote Salt and Seagulls after visiting Los Osos, the sleepy fog-covered town where I was born on the central coast of California. I spent my first few years there before my parents split up and we moved to a different nearby town. That place Los Osos conjures a nostalgia that's hard to pin down. The trees, the ocean, the mud-filled bay, they all take me back to a time I can't recall very clearly. As life moves on and the cost of living in the area keeps skyrocketing, a longing for the past overpowers the present moment. The physical space, still so familiar, has in many ways become unrecognizable. Much of the lyrical content can also be left up to interpretation, which is usually how I attempt to write. The central coast of California will always hold importance for me and for my sense of self - that place will always be home, no matter how far away I may find myself."
"The basic tracks I recorded myself at home, when I was living in Oakland. I sent the tracks to Adam Nash, who recorded the guitar lead at his house. I was struck by how well his part fit the vibe of the song. This recording was at first intended to be a demo, but it felt so right that I didn't want to try to recreate it. Instead, I re-recorded the drums, to get a better sound, at Paul Dutton's beach shack in Cayucos, and then Sterling Schlegel re-tracked the bass. Joel Tolbert added the DX7 parts. Kelly McFarling's background vocals were the last addition. Her call and response parts brought the song to a really satisfying completion. Scott McDowell's mixing and his careful attention to the needed aesthetic was crucial to getting it right, and I couldn't be happier with the final result."
Credits:
Vocals, Guitar, Drums, Percussion - Josh Barnhart

Vocals - Taylor Belmore

Vocals - Kelly McFarling

Guitar - Adam Nash

Bass - Sterling Schlegel

DX7 - Joel Tolbert

Written and produced by Josh Barnhart

Engineered by Paul Dutton with additional tracking by Josh, Adam, Joel, and Kelly

Mixed by Scott McDowell

Mastered by Timothy Stollenwerk

Executive Producer: David Glasebrook

Cover artwork by Evan apRoberts
For more on forthcoming debut album Strange Pilgrim:
STRANGE PILGRIM
Self-titled debut from Joshua Barnhart's band
royal-oakie.delta-pr.com
Releases:
Single 'Salt and Seagulls' (single edit) - out now
Album Strange Pilgrim - US/Canada out now
UK/Europe physical album release - due April 28th 2023
Label: Royal Oakie
For further info please contact...

Mal Smith & Chris Carr Delta PR