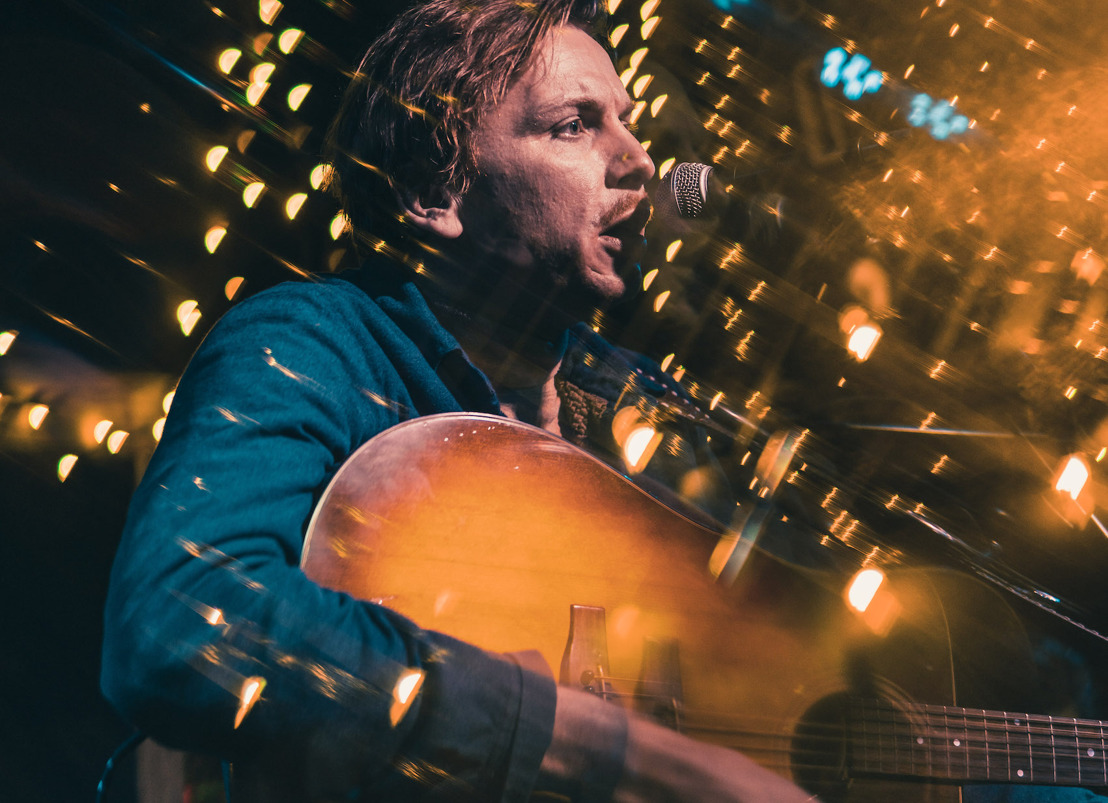 MICHAEL JAMES TAPSCOTT — Set to release The Beasts of History
A Great Montage Of Outsider Americana
The Beasts of History is the forthcoming album from Michael James Tapscott, the San Francisco Bay Area musician, who since 2004 has recorded and performed as China, More Animals of the Arctic, Odawas, Pacific Walker, Royal Geography Society, and now under his own name. The Beasts of History is Michael's full length debut for Royal Oakie Records, following the release of the Michael, the Worst EP in December 2022.
Nearly four years in the making, the new album pulls together disparate strands to create a captivating collection that pairs Michael's vivid songwriting with country-rock guitars, ambient synths, field recordings, four-track cassette vignettes, lonesome piano balladry, and fretless bass solos. The eleven songs play out something like Sam Shepherd one act plays, with doomed anti-heroes and beautiful losers.
Produced by David Glasebrook, the album features contributions from a remarkable cast of characters: members of Odawas, Gospelbeach, Papercuts, Elephant Micah, Tarnation, Yea-Ming and the Rumours, and more. For full credits — please see link below.
From the opening moments of sound collage Reno News (Intro), to the cinematic noir of Cheap Hotel, to the psychedelic swirl of closer Leopard Print Coat, the album's eleven tracks constitute a great montage of outsider Americana.
The music calls to mind, for example, the small town dramas of Bobbie Gentry, the golden age pop of The Beach Boys, the lonely jangle of San Francisco's The Beau Brummels' Bradley's Barn, the echoing melodies of Lee Hazlewood, and the experimental ethos of ambient folk.
Michael James Tapscott is a living document, a catalog of varied personas and rotating musicians. Never has this been more apparent than on The Beasts of History, where Tapscott's storytelling combines with the unique contributions of his collaborators to become something much more than the sum of its parts.
The Beasts of History is due May 5th in the US/Canada, and July 7th in UK/Europe.
Cheap Hotel is the first single from Michael James Tapscott's upcoming album.
Cheap Hotel is released on March 10th 2023. Hear it here...
Michael will be playing a special show to celebrate the Cheap Hotel single release.
Here are the details:
Michael James Tapscott
with support from Country Risque; and Asha Wells
March 10th 2023 @ The Golden Bull, Oakland, CA
---
To hear the album...
Singles: Cheap Hotel ​ and Bobby's Army Jacket — out now
The Beasts of History — Michael James Tapscott: US/Canada release May 5th 2023

UK/EU album physical release date is July 7th 2023

Album formats: Digital, CD, Cassette

Label: Royal Oakie
For further information please contact us...

Mal Smith & Chris Carr Delta PR